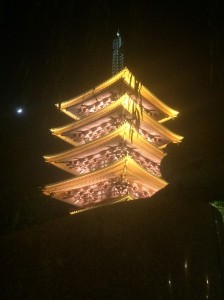 Raidlight is in Japan !
With my friend an colleague Emmanuel, we are here for business meeting, and testing our new gears at www.theomm.jp this week-end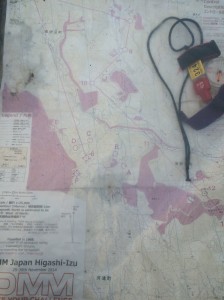 DAY 1.
It was about 10 years I did not race an orienteering marathon. Already !
I do this OMM with Emmanuel. We met at orienteering club 15 years ago, and he is also Raidlight Production manager. As me he can say he test the products.
Big question for us was the map. Very few details, no different color for vegetation. Hard for us.
13 checkpoints to find. Raining…
Good and very good up to CP7. Then… Then very bad choice. We decide to go straight away, direct. Seems possible. But descent very very steep, and 3 tomes no possible to go down, and need climb back to find another way ! We started ti be afraid to be blocked there! At last attemp we find a pass possible, in a small river, steep but ok. We lost around 1 hour… Then a bit disappointed, went slower, just finish, lost maybe another one hour…
That's it, no big deal. Wathever we had good time, and steep souvenirs.
Now at bivouac, eating dry food, with sunrise. Cool.
Tomorrow about same run for Day2.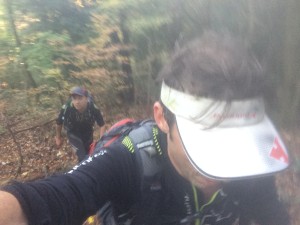 DAY 2.
Good night of 10 hours.
Today was 16km (yesterday 21km). Time 4:55mn (yesterday still 6:59mn).
Still very steep sometimes, but with good weather was really nice to see landscapes and red-yellow-brown automn forest.
Result really better day than yesterday ! Today we finish 4th. Could have been 2nd or 3rd if we did not bad understood a rule (1 CP was cancelled not to do, and we did. On the map was written not to do if bad weather conditions and it was sunny). Whatever, for next year we are now ready with Japan forest and rules .
Total for the two days finish : 7th or 8th (total 100 teams)
Really enjoyed with Emmanuel, thinking to come back next year !
Now Onsen ! (Hot water bath)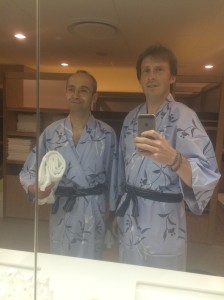 And work here for one week with Mik and Sachiko from Raidlight Japan.
Aligato, and Sayonara.

[easingslider id= »2502″]